Property Paperwork & Legal Services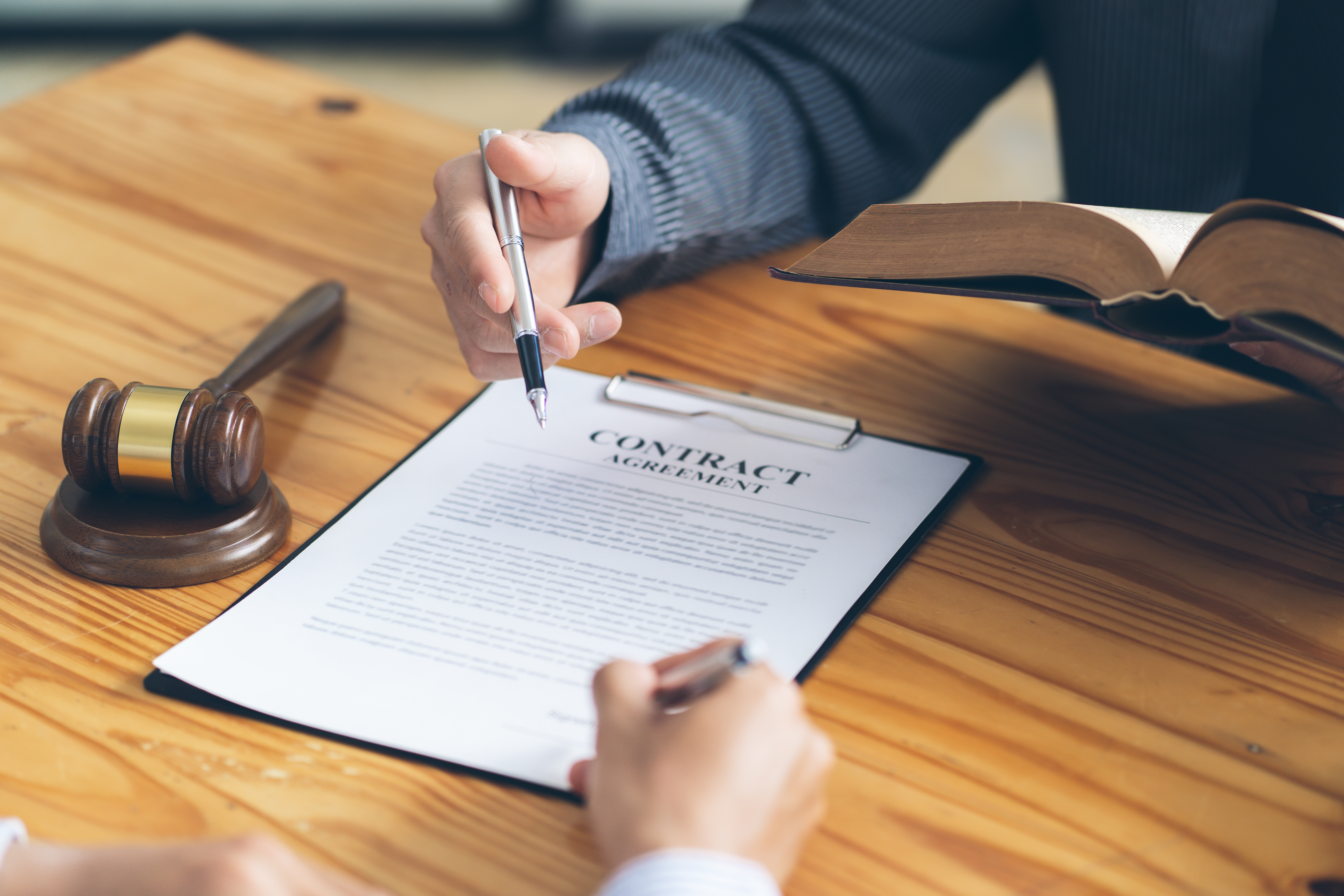 Our team of Legal specialists help our clients in all the aspects of paperwork and legal matters related to Properties. The clients' trust is based on our expertise in expert legal opinion, title verification, registration assistance, power of attorney, khata transfer or ensuring collection of all the documents that are required to establish a clear title in their name, we do almost everything.
Khata
EC Procurement
Property Tax Payment Service
Khata
Khata Issuance/Transfer
Why is Khata essential?
Khata is a revenue document which gives the detailed evaluation of a property, recording details about the property such as size, location, built up area and so on for the purpose of payment of property tax. It is also a kind of identification of the person who is primarily liable for the payment of property tax.
We handle Khata issuance / Khata transfer for properties in Bangalore. The service provided will be as per government procedures and the availability of all documents are as required by the respective authority (BBMP / BDA / BMRDA / Gram Panchayat)
Submit your order and send us the scanned copies of the required document by email or by courier, whichever is convenient. All the orders are taken up on research basis ONLY to first check on feasibility.
Once the feasibility is checked through research, we will brief you on any additional documents required and our service charges towards the same. If the same is not feasible, we will let you know the exact reasons for not being to proceed further with the order.
Remember that while the process may be same, its applicability and the requirement of documentation could vary from property to property.
Once you confirm and make the payment, we will apply for the Khata along with the required supporting documents.
We do the runaround and follow up till the process is completed. However, issuance/transfer of Khata is strictly based on the procedures of the local authorities, supporting documents and the eligibility criteria for that property.
Once the Khata is obtained, it will be dispatched to your address. International shipping will be charged extra.
Documents Required
Sale Deed copy
Latest Property Tax Receipt
Previous Khata Copy
Information on any previously known litigation issues.
Time Line
The research will be completed within 7-10 business days upon realization of payment and receipt of documents. No timeline commitments can be provided for Khata issuance/transfer.
Plan Details
| Service Order Name | Service Fee |
| --- | --- |
| Khata Research | Rs.999 |
| Service Availability | Bangalore (Only) |
Taxes: All applicable taxes included in service fees.
Disclaimers: Service fee mentioned will be applicable only within city limits (25 Km radius). For places beyond the city limits, additional service fee may apply and will be billed extra.
EC Procurement
Property Tax Payment Service
Legal Opinion
Agreement / Deed Drafting
Registration Assistance
Rental Agreement Assistance
Legal Opinion
Legal Opinion
Don't take shortcuts in legal matters.
Before buying any property, legal opinion plays a major role. Since Property investment is a lifetime investment decision, Bear Legal opinion in mind when you make it to the big time!
We provide legal opinion on a range of property matters including those related to title at the time of buying a property, review of a sale transaction or partition, gift, settlement, inheritance matters in the event of a dispute or litigation. We have a team of empanelled lawyers who can provide you assistance and guidance to proceed with legal matters.
Remember that an independent legal opinion by a competent lawyer is mandatory to check for clean titles at the time of purchase. Relying on a builder/seller provided legal opinion or assuming safety on the basis of banks approving home loans for a particular project is no guarantee for clean title. Banks only vet your ability to repay and extend loans largely on that basis.
Place your order and send us the copies of the required document by courier. We can arrange local pickup of documents as well.
We will send the documents to our empanelled Lawyer for review to check on any additional documents required and estimated timeline.
In case of complex cases, additional services charges may be applicable which will be intimated to you upon review by the lawyer. Upon your acceptance and payment, we will ask the lawyer to proceed with preparing the opinion.
The lawyer shall prepare the Legal Opinion based on the documents provided and soft copy will be sent to you via Email. Hard copy of the Legal opinion will be dispatched to your address along with any documents provided.
Time Line
Legal opinion along with additional list of document will be shared within 10-15 business days upon realization of payment and receipt of document.
Plan Details
Service Order Name
Service Fee
Legal Opinion
(For purchase of property – Bangalore)
Rs. 16999
Additional charges may apply for complex cases(For other places and other matters)
Will be based on scope and feasibility
* All applicable taxes included in service fees.
* Disclaimer: Scope of service does not include any physical verification of document at any govt. offices. Procurement cost of any additional documents on your behalf will be billed extra.
Agreement / Deed Drafting
Registration Assistance
Rental Agreement Assistance